Avada WordPress Theme is a well-known, all-in-one WordPress theme suitable for creating various websites, such as portfolios, business sites, e-commerce platforms, and blogs. It is highly versatile, offering ample customization options, pre-made templates, and a user-friendly visual page builder known as Fusion Builder.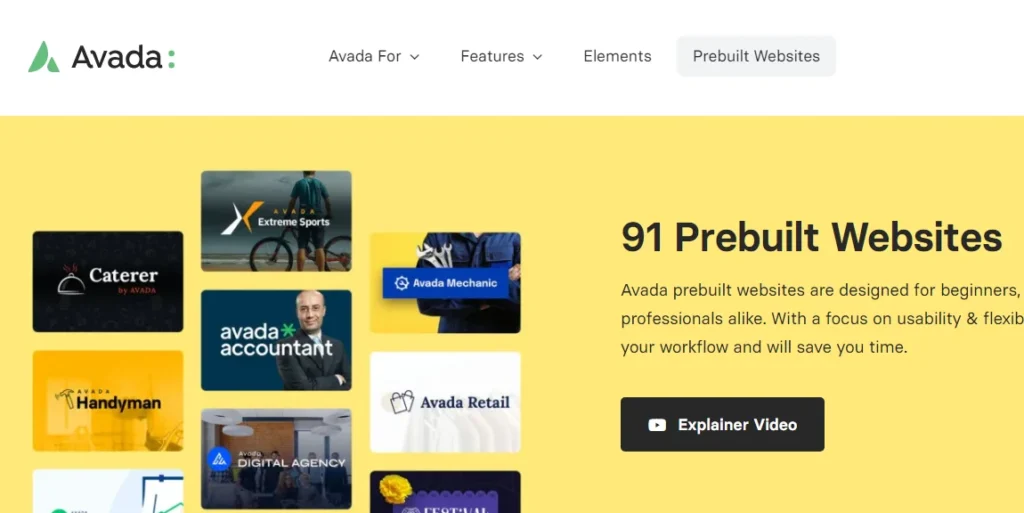 With an array of features like custom post types, several sidebar areas, and premium slider plugins, Avada provides a complete set of tools for website building. Furthermore, its user-friendly interface, active community for support, and regular updates ensure that users have a smooth and hassle-free experience. Avada crosses 8 lacs plus copies sold so far.
Avada best seller theme power-packed features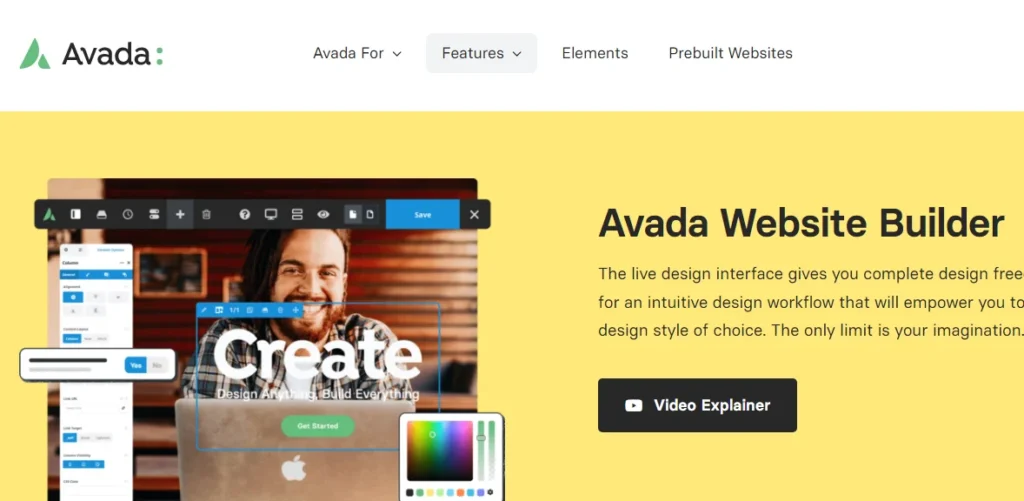 Avada has an extensive bunch of features and consistently updates to stay ahead of the game. Its developers have expertly built upon WordPress's core, delivering a multi-purpose theme that covers every aspect you need. Features are described as below:
Avada offers a custom drag-and-drop page builder tool, allowing users to easily create custom page layouts. It also features background image blurring, fading effects, and other animations. The theme has tools for publishing testimonials, portfolios, and skills, and a large library of elements to insert into the content.
Also, It has a growing selection of pre-built websites and individual page templates and supports video backgrounds and video insertion into the content.
It provides a range of different header layouts and vertical navigation areas and is compatible with popular plugins such as WooCommerce and popular form builder plugins.
Avada boasts a high level of customization with its extensive options and settings, making it a highly flexible theme.
Begin with Avada WordPress Theme – a step-by-step guide for setup and customization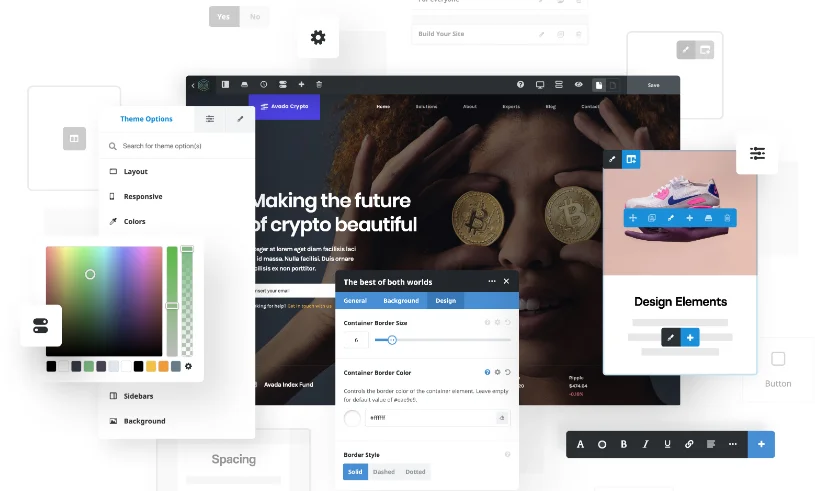 Activate Avada theme for a seamless setup with the prompt to install required plugins like Fusion Core and Fusion Builder. Manage premium plugins like LayerSlider WP & Slider Revolution easily through the user-friendly Avada admin area.
Upon activation, your website may not resemble the demo version of Avada. Fortunately, there are a couple of ways to bring life to your site and make it visually appealing.
Design your site with Avada – either import a demo website or use Fusion Builder to create custom content. Discover the full potential of Avada by exploring the range of demo websites available.
Avada offers 49 demo options for businesses, lifestyles, agencies, portfolios, and e-commerce sites, with more added through updates. Importing a demo is simple and customizable, allowing you to mix elements from multiple demos.
In-built Fusion Builder for editing content Avada features its own page builder tool, Fusion Builder, to create unique layouts for your pages and posts. The builder operates in the WordPress Dashboard rather than the front end, but its user-friendly interface makes it simple to edit existing content or create custom designs.
When beginning work on a new page, you have the option to utilize one of the predesigned templates from any of the Avada demo options.
On the other hand, if you prefer to start with an empty page, the initial step is to select a column arrangement for the section you are creating.
Once you have placed a container on your page, you can insert any of the Fusion Builder components into it. These components can be tailored to your preferences, providing you with a great deal of control over the appearance of your page.
Due to the functionalities of Fusion Builder, your layouts can be as complex as necessary. By incorporating multiple containers on your page, each with distinct column arrangements, and filling them with a variety of elements, you can break away from the limitations of the standard WordPress Editor.
Although you don't have a live front-end preview while working with the builder, you can easily preview the post or page just as you would with regular WordPress content. If further design adjustments are required, you can then return to the previous tab you were working on.
Other Settings & Features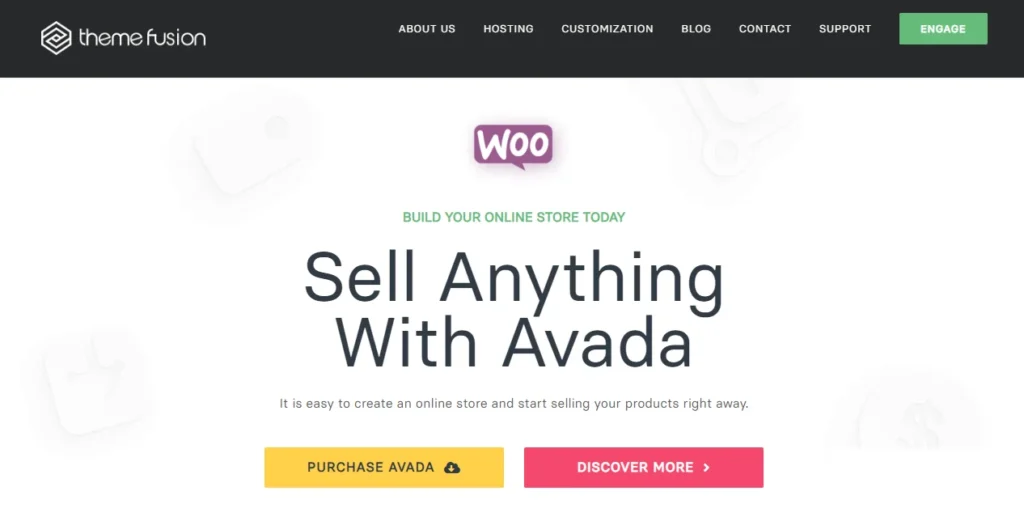 Aside from the options available for posts and pages, Avada's custom post types such as portfolios and FAQs each have their own set of options and custom taxonomies to help you organize them in an efficient manner.
Avada also provides you with the ability to create multiple sidebar areas for your website, which can be shown on individual or multiple pages. Having multiple sidebars gives you full control over the exact widgets that appear alongside each type of content on your site.
Additionally, you are given access to the premium LayerSlider WP and Slider Revolution plugins, allowing you to add visually appealing, animated slideshows to your web.
Read this also: How to Use Engine Themes Coupon Code?
Some limitations of the Avada Theme (in the general sense)
Performance – Avada is known for being resource-intensive and can slow down the website's performance.
Compatibility Issues – Avada has been known to cause compatibility problems with certain plugins and themes, leading to a poor user experience.
Code Quality – Some users have reported difficulty in customizing or modifying the theme without encountering problems due to the low quality of the code.
Intense Features – Avada has many features that can be overwhelming for beginners looking for a simple theme.
Issues with Updates and Support – Some users have reported problems with updates and support for Avada, including broken updates and slow response times from support.
Bloated Code – The many features included in Avada can lead to bloated code, which slows down load times and decreases performance.
Cost – Avada is not a free theme and requires a yearly license for updates and support, which can be costly for some users.
Issues with Updates and Support – Some users have reported problems with updates and support for Avada, including broken updates and slow response times from support.
Please note that these are general concerns and may not apply to every website using Avada.
Advantages of Avada multipurpose theme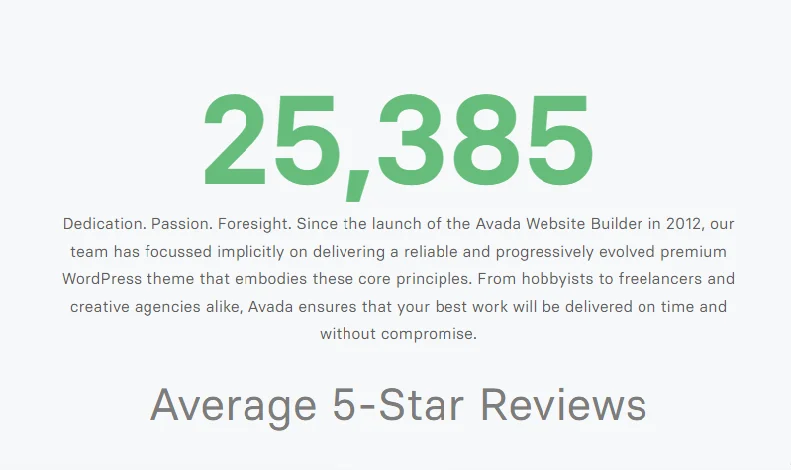 Customizable Design: Offers a wide range of customization options and pre-built templates for creating a unique and visually appealing website.
Versatile and Responsive: A versatile theme that is fully responsive, ensuring the website looks great on all devices.
Fusion Builder: Includes a powerful visual page builder, allowing for easy creation of custom page layouts.
Rich Feature Set: Comes with a rich set of features, including custom post types, multiple sidebar areas, and premium slider plugins.
Efficient Organization: Has custom taxonomies for efficient organization of portfolio and FAQ post types.
Great User Experience: Provides a great user experience with options for easy customization and management of content.
Active Community: Has a large and active community, providing access to support and resources.
Regular Updates: Regularly updated with new features and improvements to keep up with the latest technology.
Please note that these advantages may not apply to every website or use case.
Recent version – Avada 7.9 ( Released on December 14th, 2022) – new features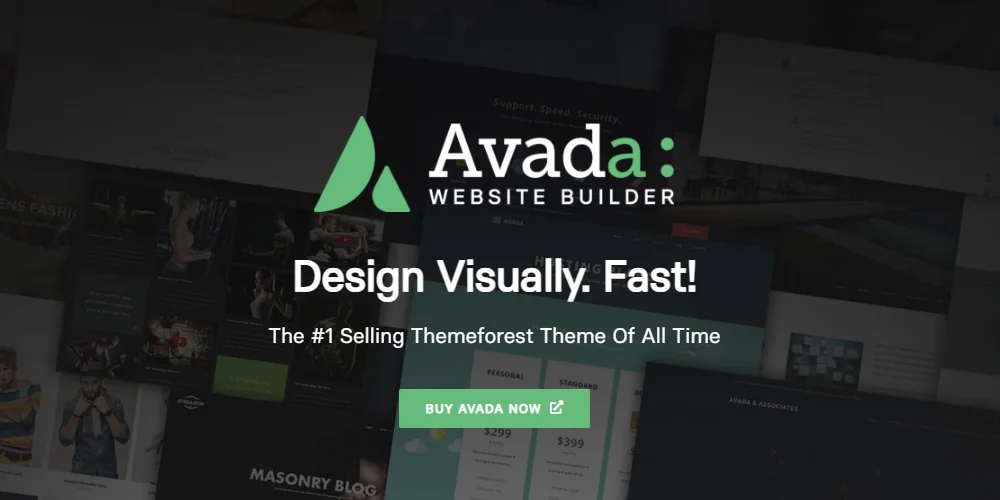 Mega Menu Builder – A new feature that allows you to create a custom and interactive menu for your website.
Maintenance Mode – A tool that lets you temporarily take your site offline for maintenance or updates.
Coming Soon Options – A feature that enables you to display a coming soon page for your site, so that you can keep visitors informed about your progress.
New Design Elements – Additional design elements that add more creativity and functionality to your website.
Role Manager Options – An option that lets you manage the roles and capabilities of different users on your website.
Tons of New Design Options – A wide range of new design options that give you more control over the look and feel of your site. And Much More, a Variety of other new features and improvements that enhance your experience with Avada.
Pricing Plans for Avada Themes:
Avada is a premium WordPress theme developed by ThemeFusion and is not free. It requires a yearly license to receive updates and support, with prices starting at $69 for a single site.
The yearly plan provides access to updates, new features, and support for one year. Customers who choose the lifetime license receive lifetime access to updates and support. The pricing plan for Avada is competitive compared to other premium WordPress themes, but it is not free and requires a yearly or lifetime plan for access to updates and support.
Last words
In conclusion, Avada WordPress Theme is a comprehensive and flexible solution for creating websites of any kind. It offers customizable design options, a powerful page builder, and an extensive library of elements. The latest version includes new features and improvements. Avada is a great choice for those looking for a comprehensive WordPress theme.
Read also this: WordPress Astra Theme Full Review year 2023.