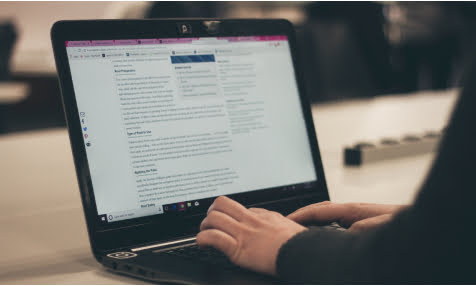 We're thrilled to welcome you as a writer!
We welcome you to our Write for us page, Greeting every WordPress bloggers to contribute high-quality WordPress-related content to the WPNext. We'd love to publish your guest post on the WPNext official website.
You can submit your unique/original article for consideration (not published previously anywhere else, or including your own site), with content based on your professional expertise, we will review it and it is following our submission guidelines then we will publish it on our website. We will not accept generic posts and posts about any other subject than WordPress.
Please carefully read the guidelines below before submitting your work. & To be taken into consideration, submitted content must follow all standards.
Write for us about WordPress specialty exclusively.
Must provide precise guidance and helpful how-to hints on WordPress, plugins, themes, and related topics only.
Blog posts with relevant media assets and content must be 1500+ words long.
Only links with high authority and relevance may be added (not guaranteed). Please avoid affiliate links.
Don't use the spinning article to try to trick us.
The author's Bio must be in 2-3 sentences with an official email address and Twitter profile link.
Review & Moderation
We reserve the right to review the material for further consideration before accepting it or rejecting it & future modifications.
Where to submit your blog content
Use this contact form to submit your content.