As a leading provider of valuable information, we aim to assist you in discovering the finest email tracking software for Gmail. In this comprehensive article, we will explore and present you with the best email tracking solutions available on the market, all of which are designed to enhance your email communication experience and boost productivity.
Email tracking software has become an indispensable tool for businesses and individuals alike, enabling users to gain insights into email open rates, link clicks, and overall engagement, among other valuable metrics. Without further ado, let's dive into the world of email tracking and uncover the most effective solutions for Gmail users.
Email Tracking Software for Gmail Users: Explore Your Options
Mailtrack: Keeping Your Emails on Track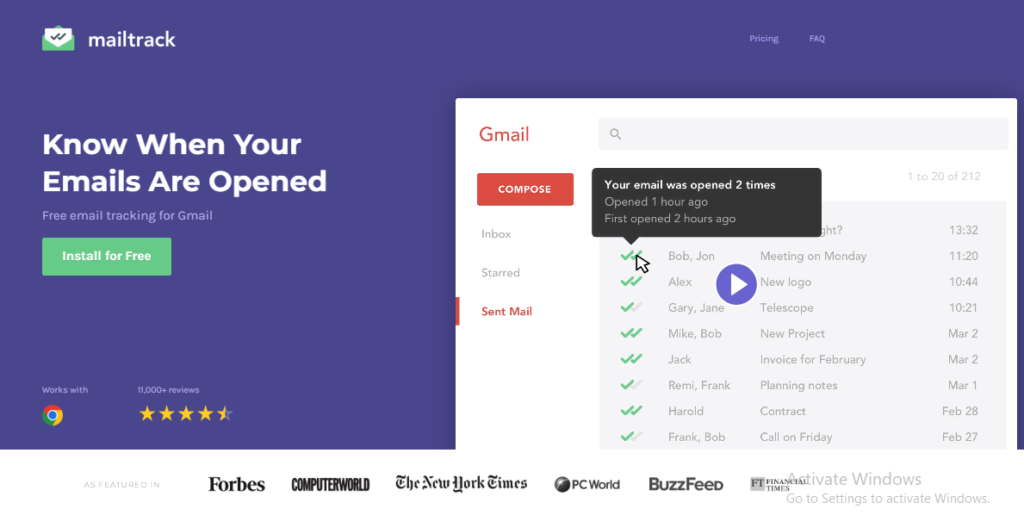 Mailtrack is an email tracking tool designed to work seamlessly with Gmail. This user-friendly extension lets you know when your sent emails have been read by displaying a small checkmark next to each tracked email. Moreover, it also offers real-time notifications, so you are instantly informed when someone opens your email.
Real-time Email Tracking: Mailtrack offers live tracking of sent emails, notifying you when your email has been opened.
Double Check Marks: The double checkmarks in your Gmail inbox confirm that your email has been read by the recipient.
Email Open History: Detailed email open history allows you to track when and how many times your email was accessed.
Team Collaboration: Mailtrack enables team collaboration by showing when shared emails are opened and providing team insights.
Free and Premium Versions: Mailtrack offers both free and premium plans with additional features such as link tracking and email notifications.
GMass: Tracking and Beyond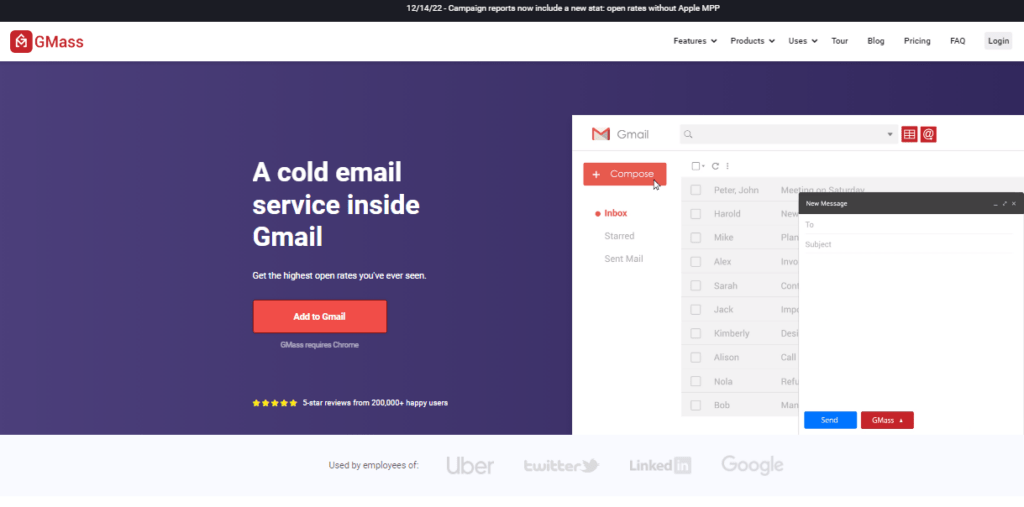 GMass is a powerful email marketing solution that offers exceptional email tracking features. Alongside tracking, it enables you to send mass personalized emails, making it a valuable tool for sales professionals and marketers. You can track opens and clicks, and even schedule follow-up emails automatically.
Mass Email Campaigns: GMass empowers Gmail users to send mass personalized emails using Google Sheets integration.
Automated Follow-ups: Set up automated follow-up emails to improve response rates and engagement.
Click Tracking: Track clicks on links within your emails to understand recipient interactions.
Opens and Clicks Reporting: GMass provides detailed reports on email opens and link clicks for analysis.
Integration with Google Workspace: Seamlessly integrates with Google Workspace for easy email management.
Mixmax: Elevate Your Email Productivity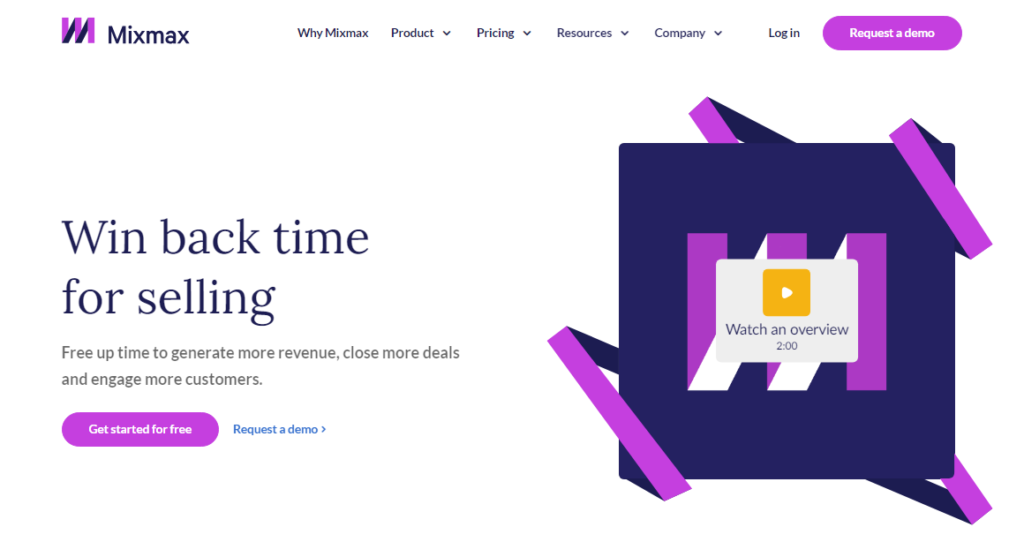 Mixmax is an all-in-one email communication platform that includes robust email tracking capabilities. What sets Mixmax apart is its additional features, such as the ability to schedule emails, create email templates, and conduct polls within the email. This makes it a favorite among sales teams and customer support representatives.
Email Scheduling: Mixmax allows you to schedule emails to be sent at a later time, optimizing for recipient time zones.
Templates and Sequences: Create reusable email templates and set up email sequences for effective outreach.
Salesforce Integration: Easily sync your emails with Salesforce, streamlining your sales processes.
Polls and Surveys: Add interactive polls and surveys to your emails to gather recipient feedback.
Live Feed and Notifications: Real-time notifications and a live feed keep you updated on email interactions.
Streak: Manage Emails Like Never Before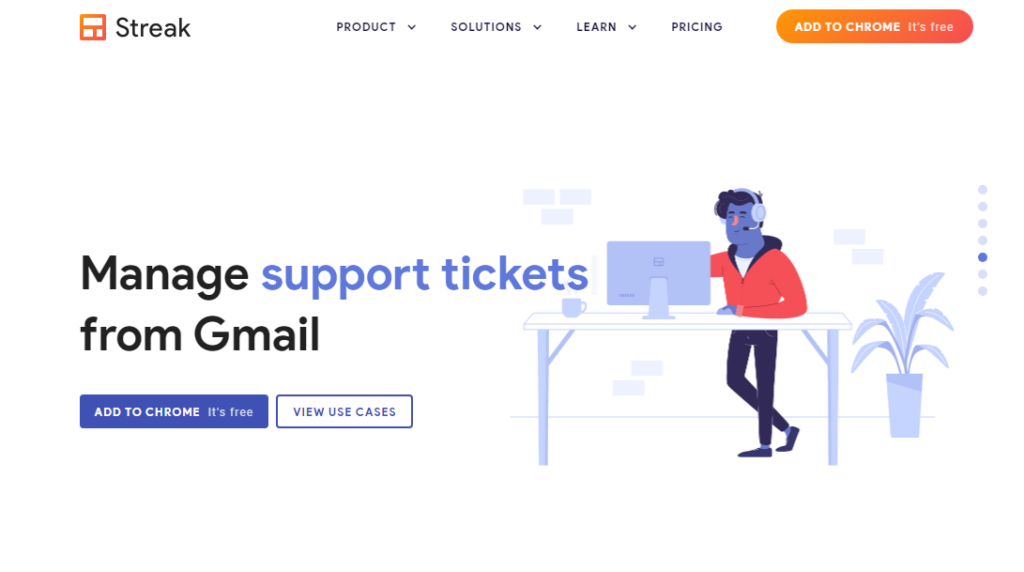 Streak is more than just an email tracker; it is a CRM built directly into Gmail. With Streak, you can manage your leads, contacts, and customer interactions, all while keeping track of your email opens and views. This integrated approach streamlines your workflow and increases productivity.
Pipeline Management: Streak is primarily a CRM tool that integrates with Gmail, helping you manage sales pipelines effectively.
Email Tracking in Pipelines: Track emails and customer interactions directly within your pipelines.
Collaboration and Sharing: Collaborate with team members and share email threads to work together seamlessly.
Email Snooze: Snooze emails and schedule them to return to your inbox at a more convenient time.
Mobile App: Streak offers a mobile app for managing your CRM and email tracking on the go.
Gmelius: Empowering Your Gmail Experience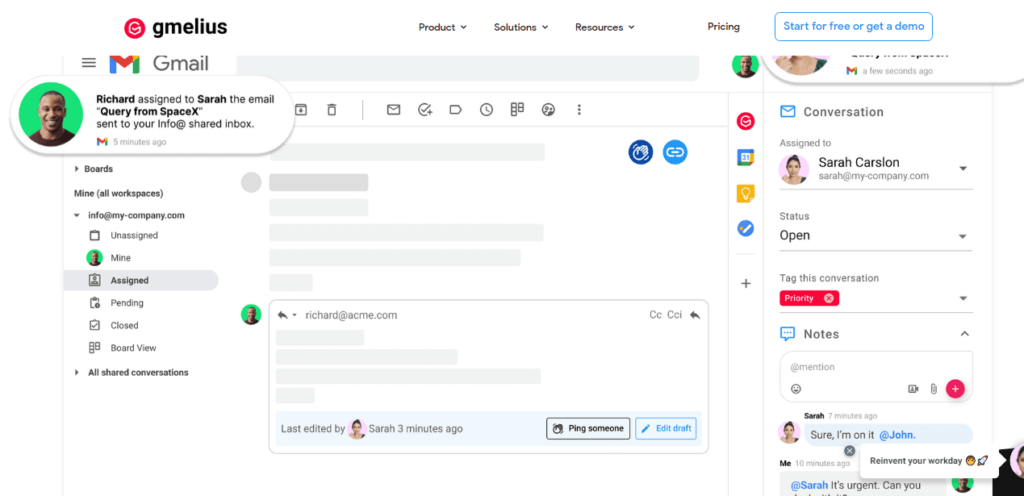 Gmelius offers comprehensive email tracking features coupled with powerful collaboration and productivity tools. In addition to tracking emails, Gmelius allows you to automate workflows, share emails and labels, and even provides a shared team inbox. This makes it an excellent choice for businesses looking to enhance team collaboration.
Shared Inbox: Gmelius provides a shared inbox feature for team collaboration and efficient email handling.
Email Notes: Add internal notes to emails for better team communication and context.
Email Merge: Personalize bulk emails using the mail merge functionality for improved engagement.
Email Sequences: Set up automated email sequences to nurture leads and maintain engagement.
Project Management: Gmelius extends beyond email tracking, offering project management and task assignment features.
Bottom lines,
Email tracking software is a game-changer for Gmail users who want to stay on top of their email communications. These top email tracking software options – Mailtrack, Hunter MailTracker, GMass, Mixmax, Streak, and Gmelius – offer a range of features that cater to various needs. Whether you're a sales professional, a marketer, or simply someone who wants to ensure their emails are being read, there's a perfect fit for you.
FAQs
1. Is email tracking software legal to use?
Email tracking software is legal to use as long as you comply with relevant laws and regulations. Ensure you inform recipients that their emails will be tracked to maintain transparency.
2. Can I track emails on my mobile device?
Yes, most email tracking software is compatible with mobile devices, allowing you to track emails on the go.
3. Can I turn off email tracking for specific emails?
Yes, many email tracking tools allow you to disable tracking for certain emails to respect privacy concerns.
4. Are these email tracking tools only for Gmail?
Yes, the software mentioned in this article is specifically designed to work with Gmail.
5. Do I need technical expertise to use email tracking software?
No, these tools are designed to be user-friendly and require little to no technical expertise to use effectively.
Discover a treasure trove of valuable knowledge in our collection of informative articles. Dive in and delve deeper: